We just completed our third annual Middle School Retreat and I am so proud of our students and teachers (and families).  Just figuring out how to conduct a retreat adhering to COVID protocols was a challenge in and of itself.  But compliance was not our goal – creating community, inspiring growth and fostering (this year's theme) grit was.  And even if we were unable to do all the things we wanted to (the ability to mix the grades being the single biggest loss), we still made it happen.  It was so nice to be outdoors, to hike, to zip, to talk, to play and to learn together.  It was like a little slice of normalcy during abnormal times.
Our theme (borrowed from last year's graduation) was grit.  Over a decade ago, academic and psychologist Angela Duckworth released her first paper on the notion of grit and its application to education.  In both her TED Talk and her book, Duckworth defines grit as "a combination of passion and perseverance for a singularly important goal" that is a key ingredient for high achievement, not only in school, but in life.  If there was ever an adjective that described this year it would be "grit".
We fused together these notions of grit – spending the first day focusing on "passion" and the third day on "perseverance" (with the second day spent ziplining through the trees) – with Rabbi Hillel's famous three questions:
If I am not for myself, who will be for me? If I am only for myself, what am I?  If not now, when? (Pirkei Avot 1:14).
In between the social bonding, the hiking, the scavenger hunts, the sports, and the ziplining, our students found their passions, set goals, explored the relationship between the individual and the community, culminating in the concluding conversation, answer the question:
How can we work together as a Middle School Community to foster each other's passion, to overcome each other's obstacles and to show grit on our way to achieving our individual and communal goals for 2020-2021?
We ended our retreat by doing what comes naturally at OJCS, giving back to the community, by launching a project with our local Kosher Food Bank: developing social media campaign to amplify the important work of feeding our community.  All in all, we spent three days living our North Stars and strengthening our Middle School Community.  You can see for yourself…
A huge thank-you goes out to our Student Life Coordinator, Deanna Bertrend, for all her hard work putting this together!  Putting the Middle School Retreat together isn't easy in a normal year, but doing it while we are just a week or so into figuring out how to reopen in the middle of a pandemic, and having to adapt the retreat to all kinds of protocols…well that's a lot.  Our students and school are grateful for her leadership.


We are looking forward to next week's "Virtual Back to School" on Wednesday, September 23rd beginning at 7:00 PM.  We will be sending out a schedule and links early next week.


As the eve of a new Jewish Year approaches, it is my most sincerest hope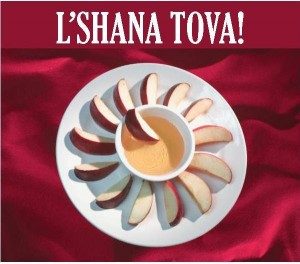 that this is the year we've been waiting for.  To all the teachers, staff, parents, students, donors, supporters, and friends in this special school- thank you for your enthusiasm and your hard work.  Let's make sure that 5781 is not only an amazing year, but a safe one at that.
From our family to yours, "Shanah tovah!"