With the building largely sealed off due to COVID protocols, our classroom blogs and student blogfolios become even more important virtual windows into the innovative and exciting work happening at OJCS.  Recognizing that it still may be a new routine for families and that most families surely don't have the bandwidth to visit all the blogs, it is my pleasure to serve as your occasional tour guide of The OJCS Blogosphere.  I do this a few times a year to inspire OJCS families to invest a little time, to inspire other schools and thought-leaders who may visit my blog from time to time, and to forge connections between our work and other fellow-travelers because we really do "learn better together" [North Star Alert!]  This week I will focus on classroom blogs…


From the OJCS (Middle School) Jewish Studies Blog (click here for the full blog)
Grade 8: Virtual Discussion with Tibor Egervari – Posted on November 23rd
Last week the students had the opportunity to engage in a discussion with a Holocaust survivor on Zoom. Our guest speaker, Tibor Egervari, shared his story and explain how he ended up in Canada. Tibor answered a variety of questions and provided the students with his unique insight. Tibor shared his own life lessons and encouraged our students to take a stand when they witness injustice occurring in our world. We are incredibly grateful that Tibor was able to share his perspective with us.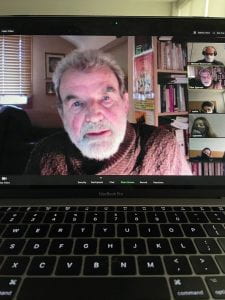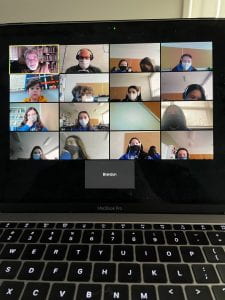 From the Grade Four – Kitah Dalet Blog (click here for the full blog)
It has been a busy few weeks… – Posted on November 11
From starting our new Science unit of 'Sound' to the new financial literacy math unit and looking at how maths is used in 'real-life', we are keeping ourselves busy and positive!
Check out our (physical distance, of course!) experiment of how sound moves in waves and causes vibrations by making our own Kazoo! I am sure Morah Ana-Lynn and Morah Andrea enjoyed the afternoon music…
Our new Grade 4 Student LOVED the playing in the first snowfall (Dare I tell her just how cold it gets!?)
Here the Grade 4s pose after a game of soccer



From the Kindergarten – Gan Blog (click here for the full blog)
Les voyelles – Posted on October 28
We are learning our French vowels! Throughout the last few weeks, we have read stories about each vowel, created booklets, used Play-Doh to make letters and played a variety of games!
French vowels are difficult because they do not sound the same in French as they do in English. Nonetheless, these kiddos are learning quickly and we have many almost-readers!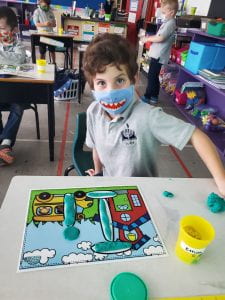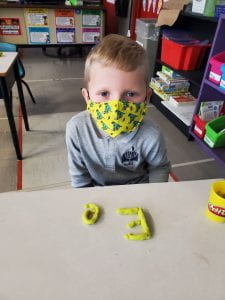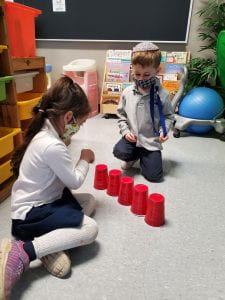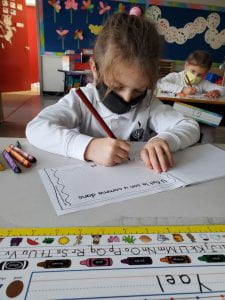 From the Grade 1 – Kitah Alef Blog (click here for the full blog)
In Honour of Our Veterans – Posted on November 19
Last week, our Grade 1 students wrote to our veterans to honour them. Please see the email below that Ellie received from the Canadian Legion in Westboro.  As always, we couldn't be prouder of our students.
Good morning Ellie,
Thank you so much for giving Daphne the artwork your students did in honour of our veterans. I put a few of them up on our branch bulletin board, with credit to your school, and Daphne took the rest to give to the veterans, mostly elderly, she visits in her capacity as leader of our Hospital/Home visiting team. We think they will be both pleased and touched.
I was especially moved by this sentence in the message: I love that you saved us.
Remarkable.
I will do a Facebook post in the next couple of days to salute your young students.
Thanks again,
Claudine Wilson
Public Relations Officer
Westboro Legion


Our teachers and students are doing some pretty fantastic things, eh?
I will continue to encourage you to not only check out the blogs on The OJCS Blogosphere, but I strongly encourage you to offer a quality comment of your own.  Getting feedback and commentary from the universe is highly motivating and will help this snowball grow as it hurtles down the hill of innovative learning.
For our next tour, I'm going to give you a taste of what is happening with our Grades 4 – 7 student blogfolios.  Stay tuned!