I think it is safe to say that just about all school folk are now in summer mode…
That does not mean vacation mode by any stretch of the imagination, but hopefully it does mean a looser schedule, time to reflect, relax and recharge for the work of making next year even better than the year that was.
In that spirit, I would very much like to use this opportunity to have a little fun and,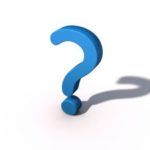 maybe, get a chance to get some questions answered.
Introducing in absolutely no order whatsoever…
Here's What I Would Like To Know
What is your summer reading list?
What is the most important thing you learned this year?
If you could show just one video that demonstrated what you believe to be true about teaching and learning, what would it be?  (Send link please!)
How has social media impacted your professional growth?
Whose blogs are you reading?  Who do you follow on Twitter?  Why?
What doesn't exist that if it did would transform your work?
In your professional/volunteer life, what keeps you up at night?
How do you manage to stay healthy?
How much time do you spend with your family?
Who are your mentors and can I borrow them?
Do contests inspire you?  Are you competitive?
What do you think about this?
What advice would you give a new head of school?
What advice would you give a new board chair?
What's your professional bible?
Can kids graduate a K-8 and be fluent in Hebrew?
What does a healthy relationship between a school and a synagogue feel like?
How big a gap exists between your current school and your idealized school and is money the only thing minding the gap?
Does it matter what I think about current events and am I supposed to be blogging about it?
What do you think about uniforms?
How do you balance work and family?
What is the most creative thing you did this year?
What topics would you like to see me blog about in the year ahead?
I look forward to your answers and would be thrilled to answer any questions you might have for me, for Schechter or for the field.
May the beginning of your summer bring you all the well-deseved joy you deserve…