What a busy time of year!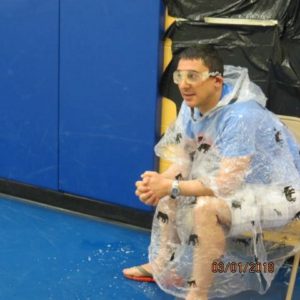 We came steaming out of February Break with Grades 7 & 8 Basketball Tournaments, Spirit Week, Purim (that's me getting soaked by students during our Purim Carnival), our second site visit from NoTosh, and STEM Fair…and we are headed full speed towards Pi Day, Middle School Night, Grade 6 Leadership Class "Movie Night", and then Passover takes us to break.
Whew!
Let me first offer congratulations to our STEM Fair winners: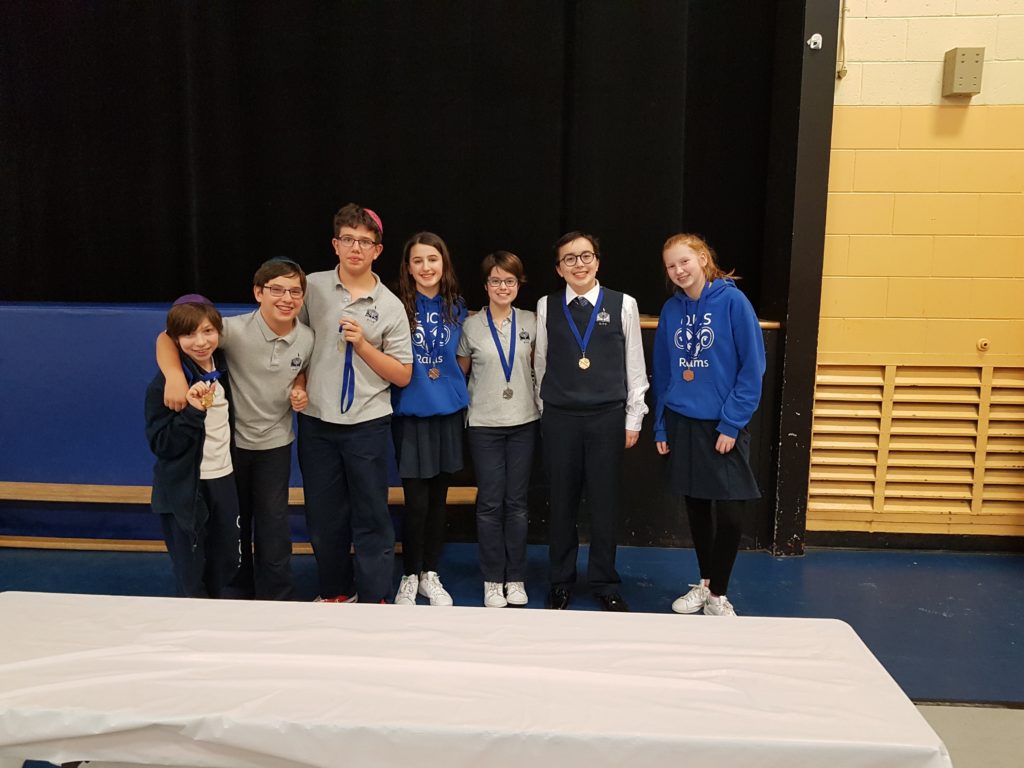 Grade 8
Mimi B. (Gold): "Fluid Pods on Hockey Helmets"
Joseph N. (Gold): "Can We Re-Oxygenate Ocean Dead Zones?"
Julia S. (Bronze): "Which Listening Device is Safest for Your Hearing?"
Grade 7
Noah B. (Gold): "What Material Insulates Heat Best?"
Jacob S. & Samuel K. (Silver): "Can We Make an Eco-Friendly Spray to Prevent Rust?"
Tallulah B. (Bronze): "Do Standing Desks Improve Cognitive Learning and Accuracy?"
Their projects were diverse in topic, but united in excellence.  All OJCS students participated one way or another in STEM Fair and we thank all our teachers of Science, but especially Josh Ray our STEM Fair organizer and Grades 7 & 8 Science Teacher for all the work that went into coordinating the event.  Additional thanks to our fifteen illustrious judges, including alumni, for giving of their time.


Let me second inform you that enrollment for 2018-2019 is looking promising indeed!  Thanks to all of you who enrolled by the first deadline!  I'll update you on numbers soon, but with great thanks to our Admissions Director Jennifer Greenberg, we have a robust and growing Kindergarten class and with great thanks to our entire amazing faculty and staff, we are looking at improving retention rates and adding new families.  Stay tuned!


Let me third catch you up on all the excitement of the year so far and paint a picture of all the excitement that is to come…


And just in case you didn't make it all the way through the slides…
Save the Date: Town Hall on Strengthening the "J" in "OJCS" on April  26th at 7:00 PM in the Chapel.