At the Ottawa Jewish Community School, we believe that philanthropy is a learned behavior.  Each month as part of our Rosh Chodesh assemblies, we introduce the object of the upcoming month's philanthropy.  That usually comes with at least one class taking a specific action, as well as the loonies and toonies we collect for that month's "dress down day".  Ideally, of course, our students would choose to bring tzedakah to support these charities out of an intrinsic motivation.  But it isn't uncommon to use extrinsic rewards with children to encourage behaviors you hope get replaced by intrinsic motivation as they develop and mature.  In the same way that we would hope students would choose to participate in the Reading Challenge without competing for a reward, we know that for some students the reward encourages positive behavior.
This month, as we reinvent and reintroduce both our "Color War" and our "Walk/Run" into the new "OJCS Maccabiah Games," our students have essentially chosen the school as the object of this month's philanthropy.  Yes, we are for sure encouraging more active philanthropy than simply bringing a loonie or toonie, and yes, perhaps, it is different to make the school the object rather than outside charity.  But we don't think it is out of bounds or off message to encourage our students and families to give back to the school.
Essentially what is being asked from our families is no different than what has been asked in prior years.  Children/families were encouraged to support the school through soliciting friends and family to sponsor them in the "Walk/Run"; this is no different.  What has changed, we hope, is that the event itself will be much more successful, fun and meaningful for our students.  The "Walk/Run" had essentially outlived its usefulness and so we have taken activities that were no longer functioning as we liked and repurposed them, simplifying our calendar and hopefully improving the events themselves.  Our first annual "OJCS Maccabiah Games" will bring together our North Stars of "Ruach" and "We are each responsible one to the other," in a wonderful day of sport, sportsmanship, joy and philanthropy.  And we can't wait!
So how will it work?
[Adapted from the OJCS Student Life Blog:]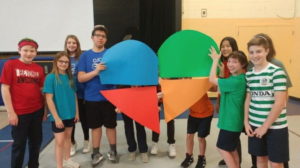 On June 4, 2019 the OJCS Maccabiah Games will begin and our theme is "4 Teams, 1 Heart," modelled after the actual Maccabiah Games theme of "80 Countries, 1 Heart".
Who are the 4 teams?
Jerusalem- Team Blue!
Tel Aviv- Team Green!
Haifa- Team Red!
Netanya- Team Orange!
Which city will win the cup?  Teams will earn points throughout the day for event wins, showing sportsmanship, team cheers and RUACH!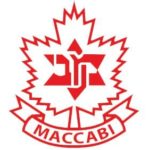 We are excited to share that OJCS has partnered with Maccabi Canada for the event and Maccabi Canada athletes will join us for the opening and closing ceremonies.
As this is a fundraiser, please know that each student will have their own fundraising pages on CanadaHelps.org.  For each $25 raised, students will receive a ballot for a weekly draw on Fridays for prizes such as frozen yogurt gift cards, bookstore gift cards, and  movie night baskets.
Families are welcome to join us at the school from 3:00 – 5:00 PM on June 4, 2019 for our Family Maccabiah Games!  Bring your loonies and toonies and join us for some cold treats, meet Maccabi Canada athletes and learn more about Maccabi Canada, and try our 65′ inflatable obstacle course with your child(ren).
By the way, you don't have to be an OJCS Family to contribute!  Pick your favorite team and contribute to the event simply by following the links:
Special "thank you" to the companies who are sponsoring this exciting event!