It is that magical time of year!
That time where after having written many (many) long (long) blog posts on "very important topics" that with Winter Break approaching, even I am ready for a fun and simple post.  [Note: This will likely be my last blog post until we resume school in the new (secular) year.]
So.  If you missed last year's post…
I love to take an opportunity once a year to run my blog through a word cloud app or website.  If you are unfamiliar with the idea, in a nutshell, word clouds (through an algorithm only they know) takes any piece of written text and represents it graphically in a way which highlights frequently-used words.  It is a fantastic device for visually summarizing the essence of a written text.  Another great feature is that, not only can you cut-and-paste in any written document, you can type in blogs, websites, etc., and it will go back and search them for content, add it all up, and spit out a word cloud representing the sum of all its written content.
What does my blog post look like in a word cloud this year?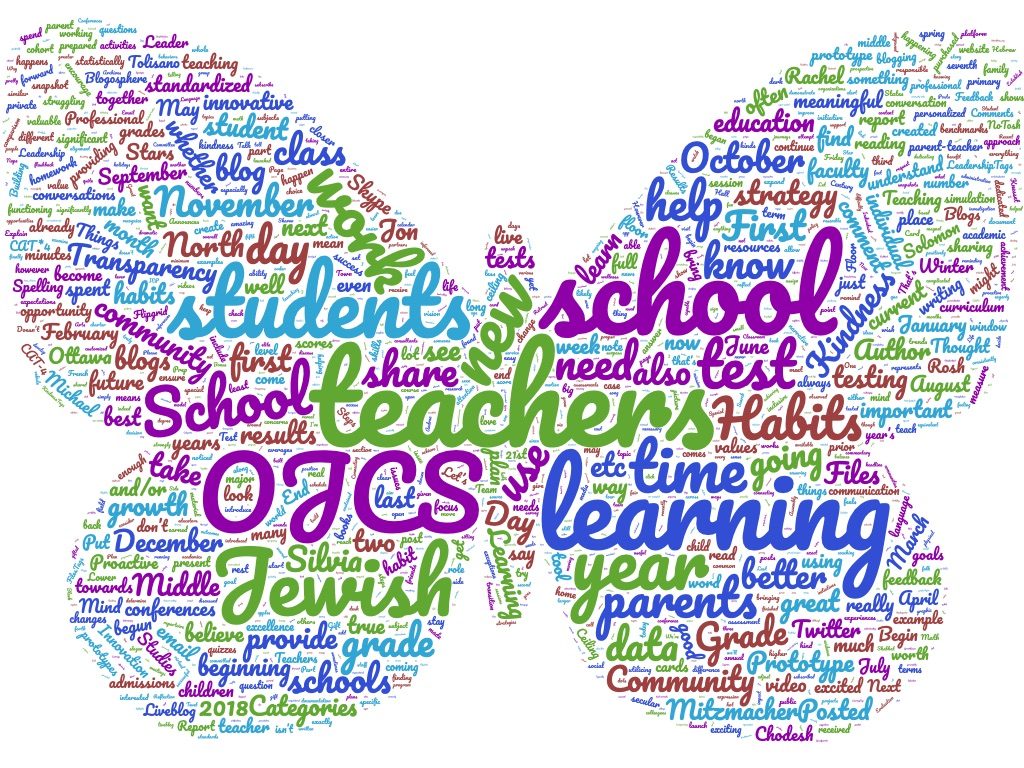 Words that have increased their frequency that I love?  Transparency, prototype, blog, kindness, strategy, community and innovative.
What words would you have expected to see?  What words are you disappointed to see?
If you see something interesting in the OJCS word cloud, let us know in the comments!


Wishing all our students, families, teachers, volunteers, donors, supporters and the entire OJCS community a safe and joyful Winter Break!  We are looking forward to big things in 2019!