One of my great joys over the last six (!) years has been watching the evolution from "Science Fair" to "STEM" to "STEAM" to "Innovation Day".  Each iteration has brought our school – and our students – closer to a high dream of fusing science benchmarks with STEAM (Science-Technology-Engineering-Art-Mathematics) standards with Makerspace skills all blended together with creativity, student voice and presentation rubrics to become this thing that we now call "Innovation Day".
However, we might as well have called it #OJCSNorthStarsDay since a day like this reaches so close to so many of them…
…"We learn better together"?  We sure did today as, for many, collaboration was the key to innovation.
…"We own our own learning"?  Students had lots of opportunities for choice-making which inspired their creativity.
…"A floor, but no ceiling"?  The sky was the limit as to how high they chose to aspire.
…"Ruach"?  Did they have fun?  Check out the smiles below and tell me.
I want to be super clear and name that not only did I have virtually nothing to do with the planning and facilitation of this day, I also had virtually nothing to do with the documentation of this day as well.  It is my pleasure to use my blog to showcase the work of those who did.
The primary drivers of Innovation Day at OJCS were Josh Ray, who serves as our Makerspace Lead and Middle School Science Teacher, and our Lower School Science Teachers.  Everything that you are going to see below is the fruit of their labours – with photo collages captured by Staci Zemlak-Kenter, who dabbles in social while serving as our Development Director.   Together with Global Maker Day and the regularly scheduled lessons in our Makerspace, Innovation Day shows how OJCS serves as an incubator of innovation for it students (and teachers!).
So.  What was this day all about?
In a nutshell…this:
Grade 8 – Simple Machines Project
We often say that doing something with a machine requires less work. In this design challenge, you will be responsible for helping upgrade the gymnasium and physical education programming here at OJCS. Using your knowledge of simple machines, your task is to use the design thinking process to design, test, and build a simple machine prototype that enhances our physical education curriculum.
Your Goal: Working on your own or in a group, decide which simple machine game or project template you will use to build your project. After researching the six different types of simple machines, create a plan for your prototype. Determine what materials you will need and, the size and quantity of materials. Then, plan how you will proceed. All sections will be presented as part of a 5 section (Empathize, Define, Ideate, Prototype, Test) presentation to be displayed on a tri-fold board and presented in front of judges.
Grade 7 – Filtration Project
You are now working for the Clean Water Environmental Engineering Company and have been asked to design a new water filtration system for a small community with a polluted water supply. First, the company is going to look at different types of filter material to determine which ones work well. Then each group in the company will design a filtering system to clean up the polluted water.
Your Goal: In this hands-on project, you will investigate different filtering methods for removing pollutants from a dirty water mechanical mixture. You will design, build and test your own water filters.
Grade 6 – Electricity Project
Your Goal: In this project, you will build a series circuit that lights a bulb using a power source and conducting wires. Then predict what will happen to the brightness of your bulb if you add more bulbs or batteries to your series circuit, and test your prediction.
Grade 5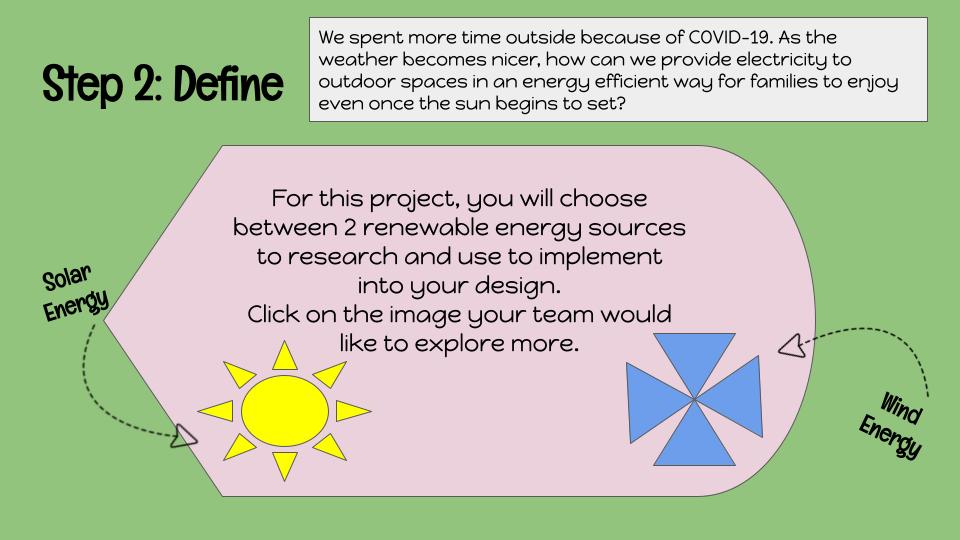 Grade 4 – Medieval Times & Pulleys/Gears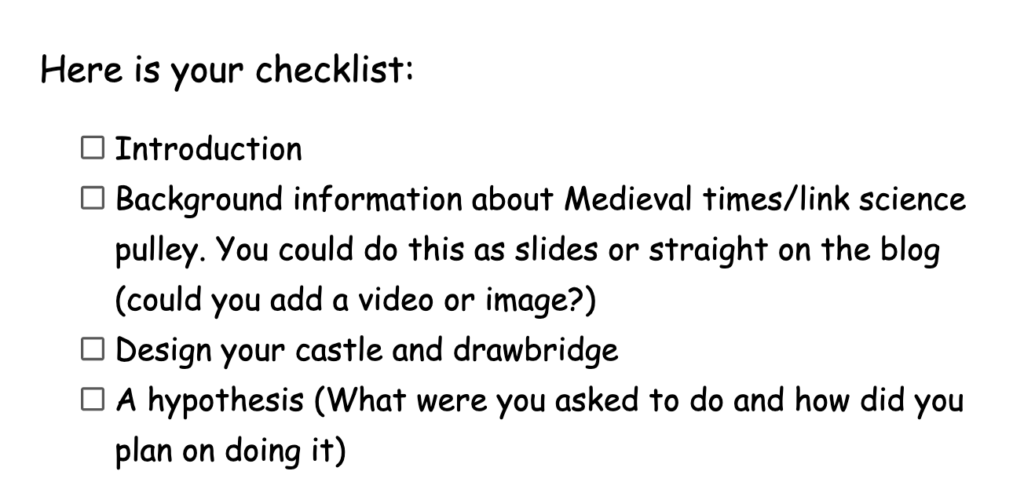 Grade 3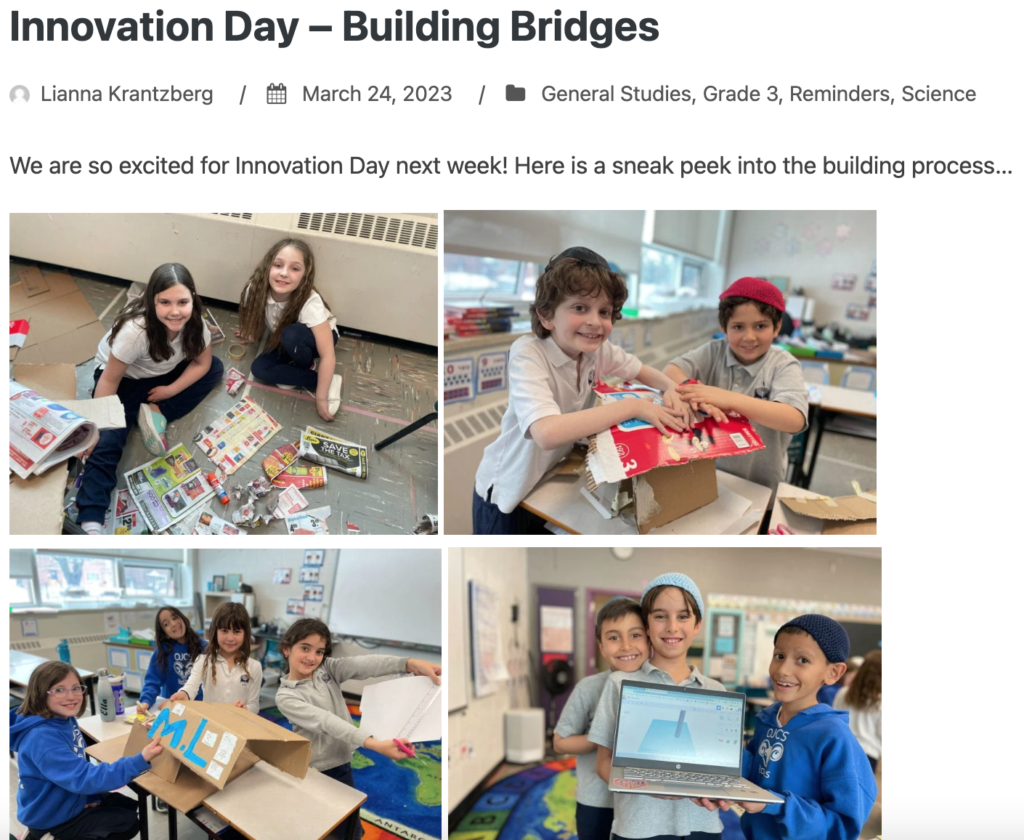 Grade 2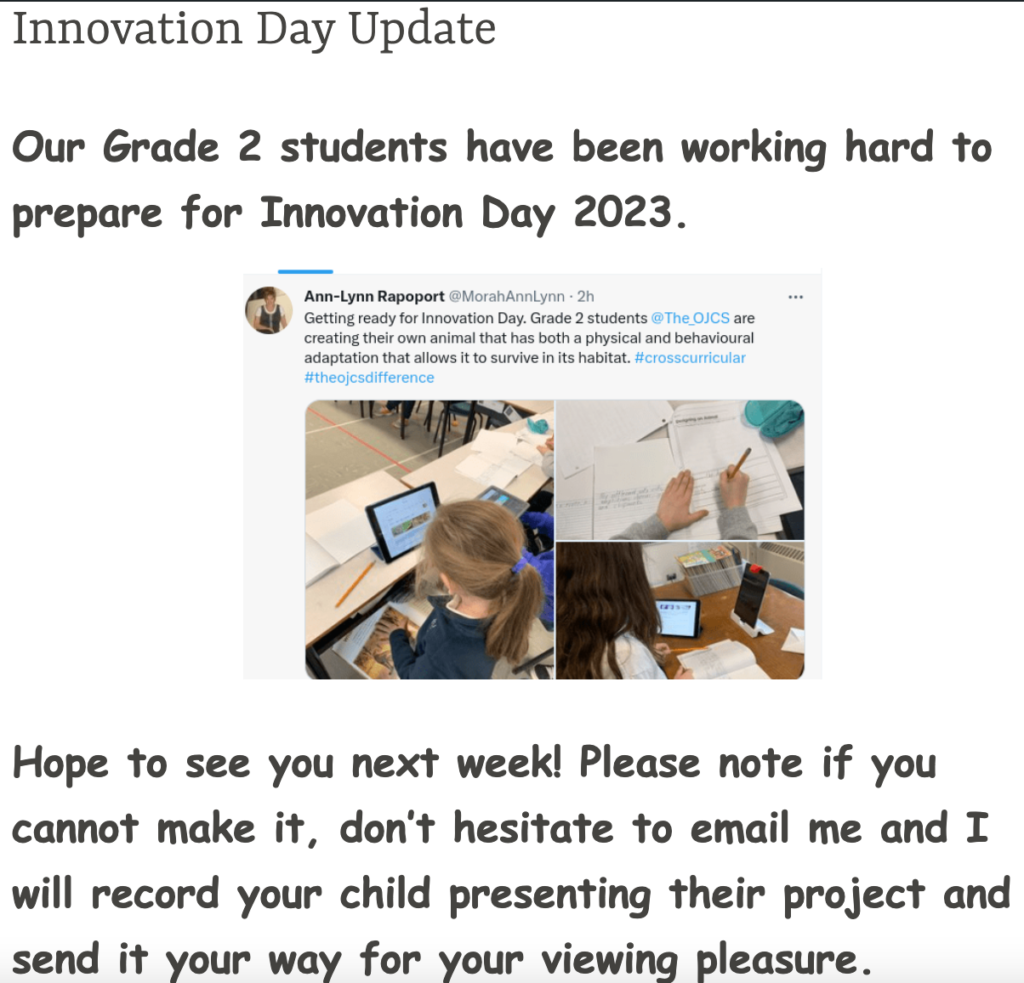 And our JK, SK & Grade 1s celebrated all things "Science" as well!
Did our students have an amazing day putting all their passion, talent, knowledge and creativity to good use?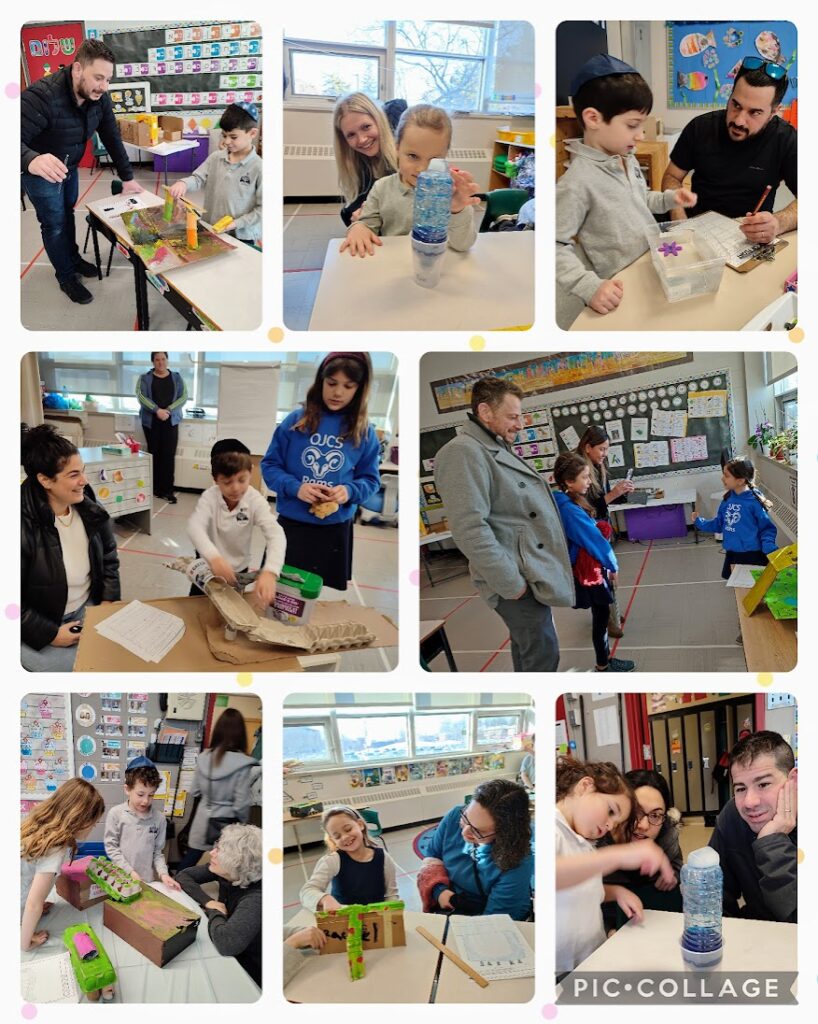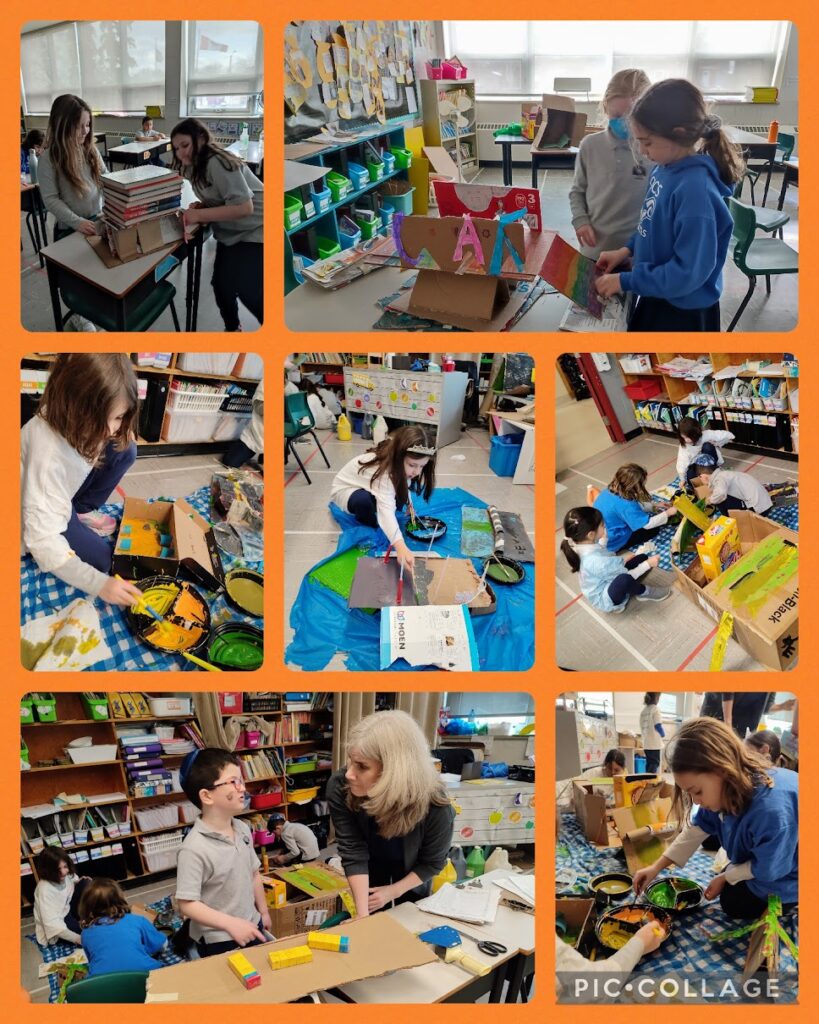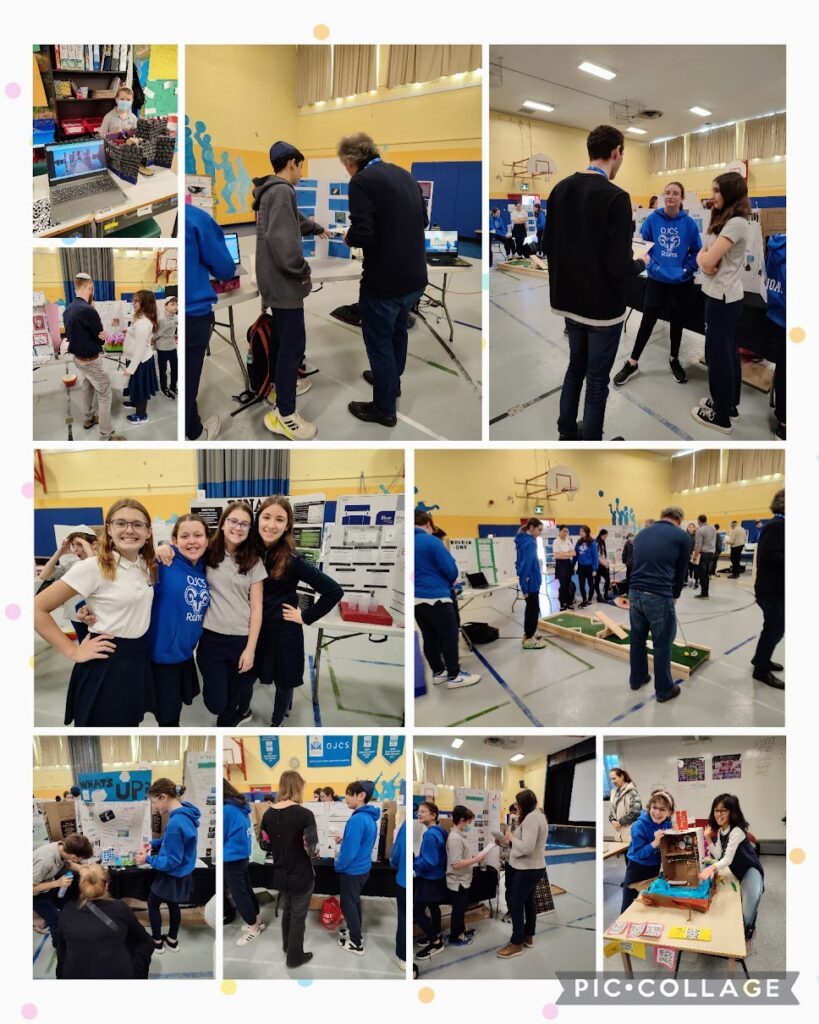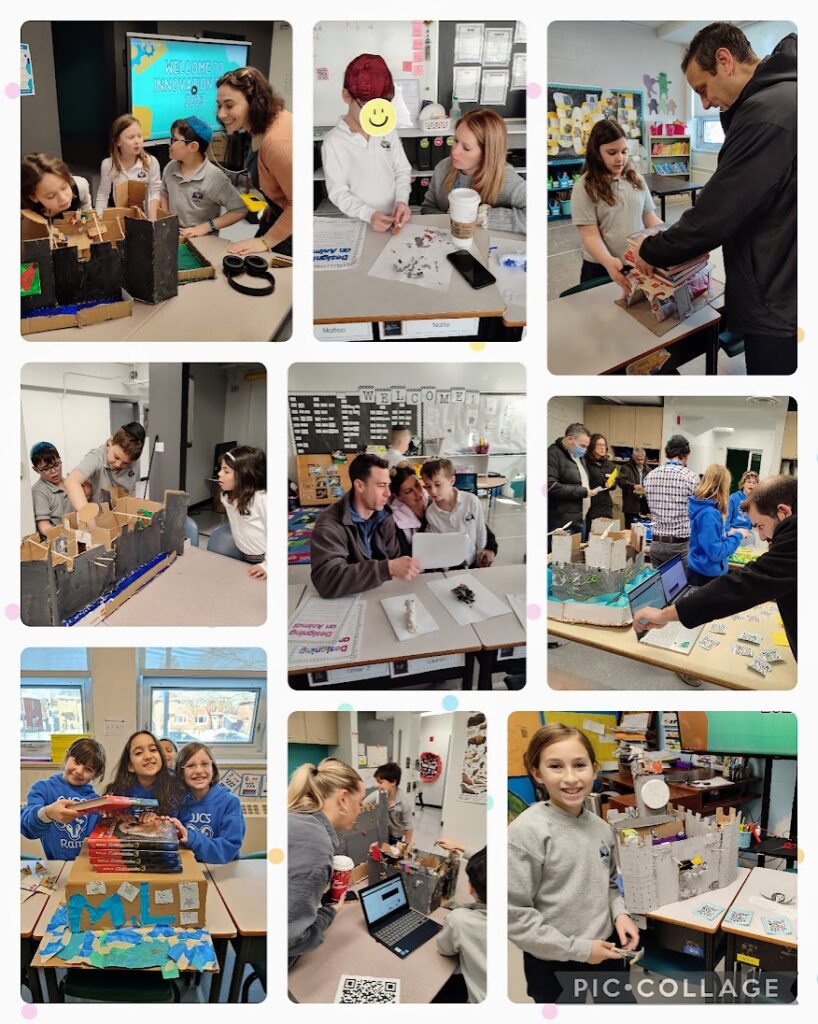 I'd say "yes" – this was a great day of learning at OJCS!